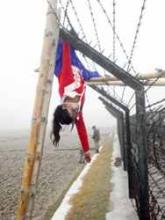 Felani, 15 years old Bangladeshi girl. Her father fixed her marry in Bangladesh. So, she is returning to Bangladesh with her father from Nayadilli,India – work place of her father.On Friday, 7th January, 2011 at 6am she and her father was climbing the barbed wire boundary between Bangladesh and Indian border (exact location: International Border No. 947, between 3 and 4 s pillar of Anantapur, Fulbari) using a ladder. Her father, Nuru Mia crossed first. But at the time of Felani's clothes got entangled in the wire. She was frightened and started screaming. Hearing her scream, the BSF members started shooting at her, at 6.15 am. She was asking for water till her death, about 30 minutes after shooting but nobody there because of the afraid of BSF's bullets.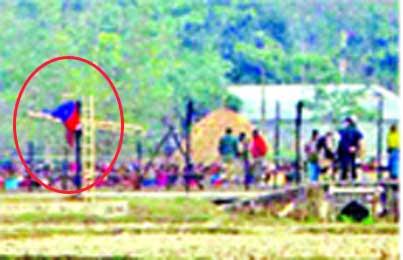 The dead body of Felani was tangled in barbed wire around 4 hours. Then the coward Indian Security Force (BSF)'s jowans took away the body at 10:45 am. After 30 hours BSF handover the dead body to BGB (Border Guard Bangladesh).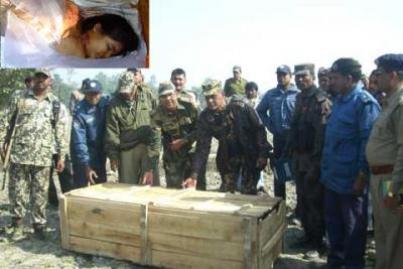 According to International human rights group Human Rights Watch, in the year 2010 BSF killed 74 Bangladeshis, injured 72 and kidnapped 43 Bangladeshis.
Read:Felani Murder: Follow-up and another Killing Mission by BSF