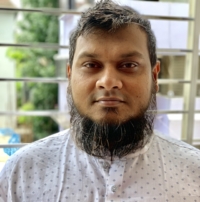 Nahid Hossain
Web Application & Software Developer
Profile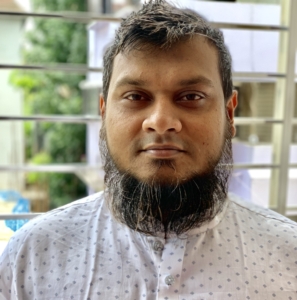 Nahid Hossain
Web Application & Software Developer
A seasoned professional with 12+ years of experience, I have collaborated with numerous companies worldwide, showcasing my expertise in web development, server administration, and various programming languages and frameworks. Committed to continuous learning and staying current with industry trends, I excel at delivering innovative, high-quality solutions across diverse projects. Recognized for my collaborative approach and professionalism, I consistently contribute to team success and exceed client expectations, making me a valuable asset to any organization.
Web Application Design & Development
PHP [Symfony, Laravel]
API Development & Integration
PHP [Symfony, Laravel]
Server Configuration & Administration
Linux [Debian, Ubuntu]
Software Development Consultancy
CMS Based Development
WordPress, Drupal
Custom Framework Development
PHP, MySql, ElasticSearch
Growsocial Ltd, Malta
Senior Software Engineer
Social Analytics Platform Development
Maybeauty Ltd, Malta
Senior Software Engineer
March, 2019 - April, 2021
Growsocial Ltd, Malta
Senior Software Engineer
Sr. Software Engineer - (In Office) Feb 2018 – Mar 2019 PHP Developer - (Remote) Sep 2015 – Jan 2018
September, 2015 - March, 2019
Lead Software Developer [Remote]
Design software solutions and systems that met the needs of the fast growing marketplace. Team management
December, 2015 - July, 2017
Software Analyst [In Office]
Collect requirements and detail design the architecture of the software. Multiple Team lead
Sr. Software Engineer (Team Lead): Jan, 2013 - Dec, 2013
Sr. Software Engineer: Aug, 2012 - Dec, 2012
Software Engineer : Feb, 2011 - July, 2012
Student Employee
Developed web application for Information Services Department Helpdesk. Created application to automate IP Telephony billing from CDR.
BSc in Electronics and Telecommunication Engineering
North South University
Higher Secondary School Certificate (HSC)
BAF Shaheen College, Jessore.
Secondary School Certificate (SSC)
BAF Shaheen College, Jessore.
National Mobile Application Development
CMS & E-Commerce Platforms
Other Technologies
Javascript Stimulus, Webpack, Jquery, Bootstrap, Nginx, Apache, Website Optimization
Nahid is always available and perfect to work with. I have used him three times before this project and I will use him again.
Excellent job of starting up a new application in the CodeIgniter framework. Good communication and fast feature delivery. Recommended.
Nahid is very reliable and accommodating. I have used his services for over a year and he has never let me down.
For a quick contact scan the QR code to get all my info